Active Operating Picture Help
Cityworks Help

Introduction to the
Active Operating Picture

Extension for

Geocortex Essentials

(

AOP

)

Active Operating Picture Extension for Geocortex Essentials (AOP) is a mapping application designed to provide simultaneous awareness and fast communication between incident commanders and field teams dealing with life-threatening events. AOP provides immediate, accurate, real-time data and the means to quickly communicate situation updates through a common operating view using tablets and phones. Alerts and communication channels allow collaboration between multiple team members in multiple locations. Speedy access to fast-changing information makes it possible for incident commanders to plan and coordinate with field responders so that they can manage incidents in order to protect lives and property.

AOP is a specialized map that integrates the features and the capabilities of ArcGIS Enterprise, ArcGIS GeoEvent Server, and Geocortex Essentials Manager.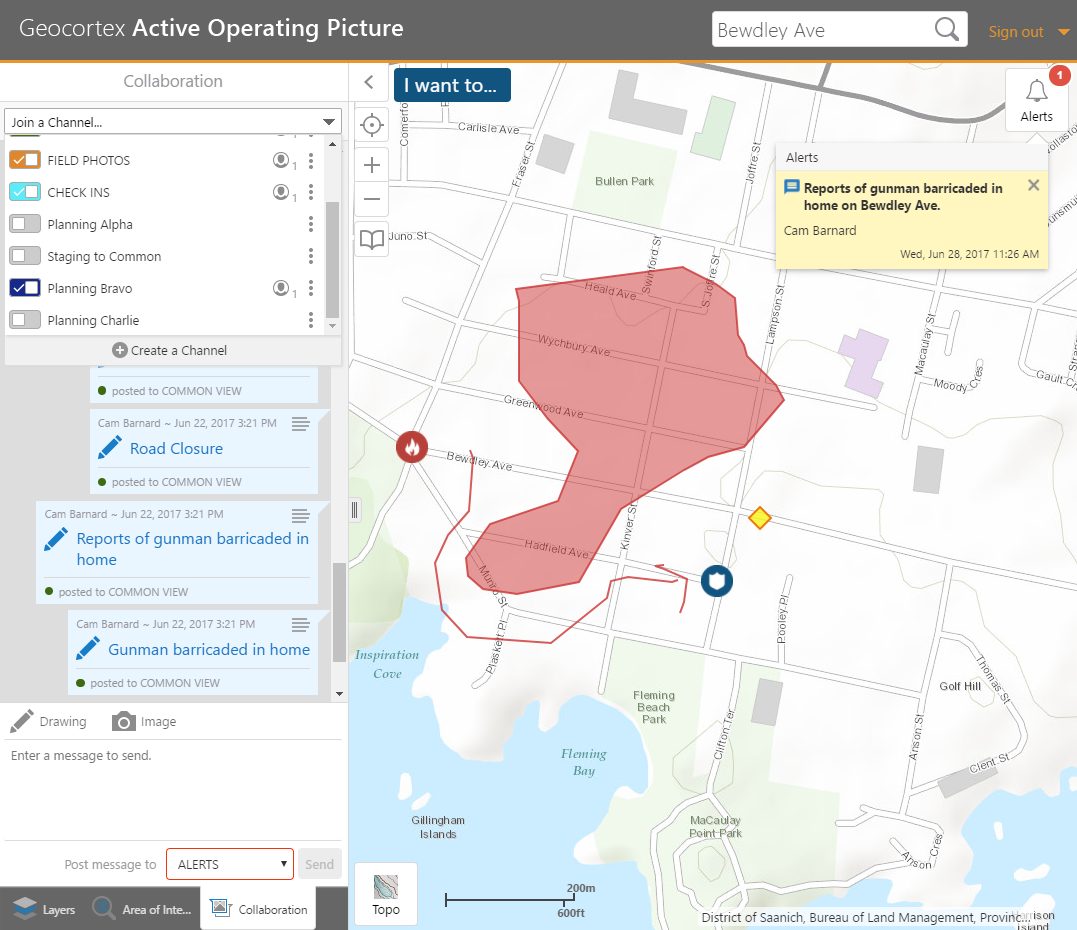 An example of an Active Operating Picture application
From AOP 2.0, extensive changes mean that the application is now an extension that is fully integrated with Geocortex Essentials and Geocortex Viewer for HTML5.
Currently, upgrading from
AOP
1.x is not automated but must be done manually
Key Capabilities in AOP 2.0
Active Operating Picture Extension for Geocortex Essentials offers the following: