To build an app:
1.In the taskbar, click File > New.
The New panel opens.
2.Select the template you want to use and click Create.
If you want to start with an empty layout, select Blank.
3.The Components panel displays all the components you can configure.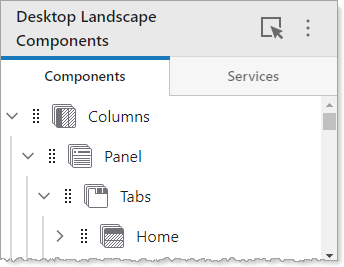 4.In the Components panel, click any component to begin configuring its settings. For more details about configuring components, see Components.
When you click on another setting, any settings you have configured are automatically applied.
5.When you have completed the configuration of all the components you want to change, click File > Save As.
6.In the Title box, type in a title for your app, and then click Save.
The map is saved to either ArcGIS Online or Portal for ArcGIS.