Studio Printing Gallery (Print Types)
The Single Page and Multi Page sections of the ribbon are referred to as the Printing Gallery. Each button reveals a gallery of print layouts. In the example below, Multi Page > Grid has been selected.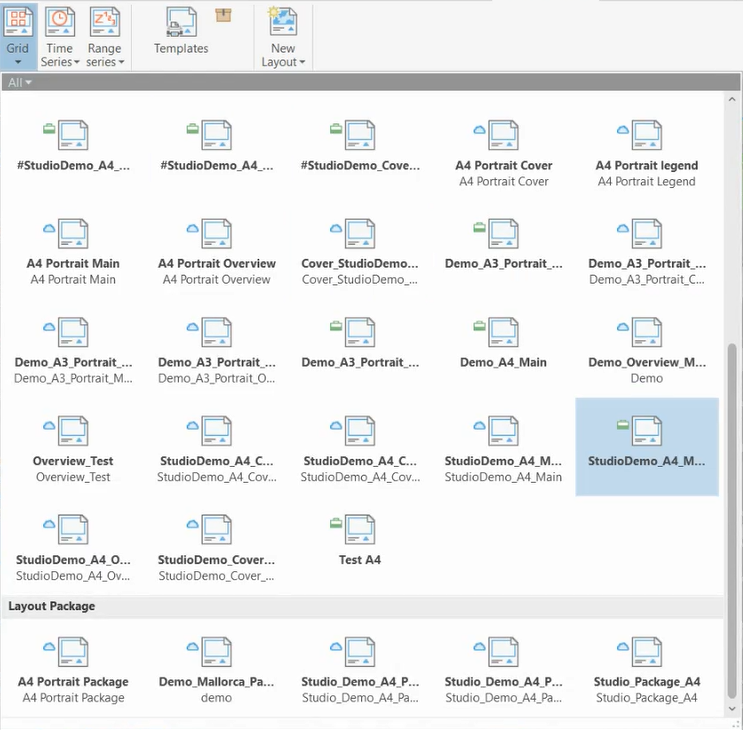 Any print template can be opened from its respective gallery based on its print type. There are six (6) print types available as shown below.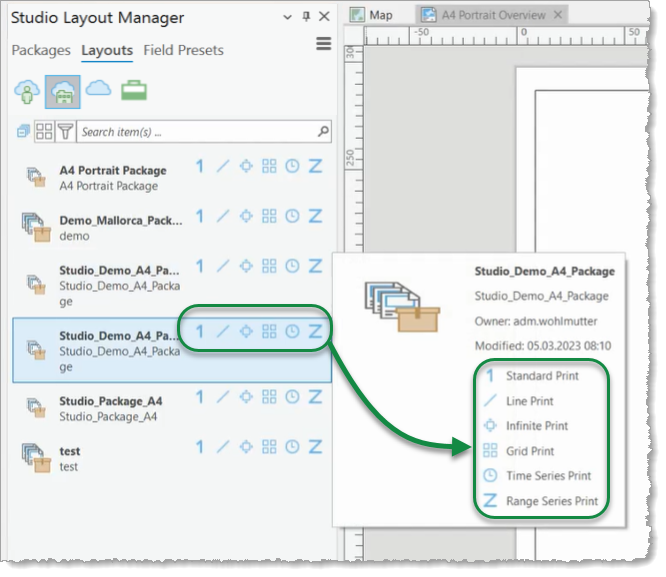 =
Standard

=
Infinite

=
Line

=
Grid

=
Time Series

=
Range Series