You can create an app template from an existing Production app by configuring the app in ArcGIS Online.
The app must be deployed as a Production app before it can be used as a template.
To create an app template:
1.In a web browser, sign into arcgis.com with the account you used to create the Production app that you want to use as a template.
2.Click Content.
3.In the side panel, under Folders, click VertiGIS Studio Viewer Files (don't delete).
4.A list of your VertiGIS Studio Web apps, web maps, and web scenes appear.

In ArcGIS Online, an app is known as a Web Mapping Application.
5.Click the Production version of your app, which has a (prod) suffix. For example, if your app is named "My Web App", click My Web App (prod).
Do not click on the Development version of your app, which lacks the (prod) suffix.
A configuration page for your app appears.
6.Near the bottom-right of the page, beside Tags, click Edit.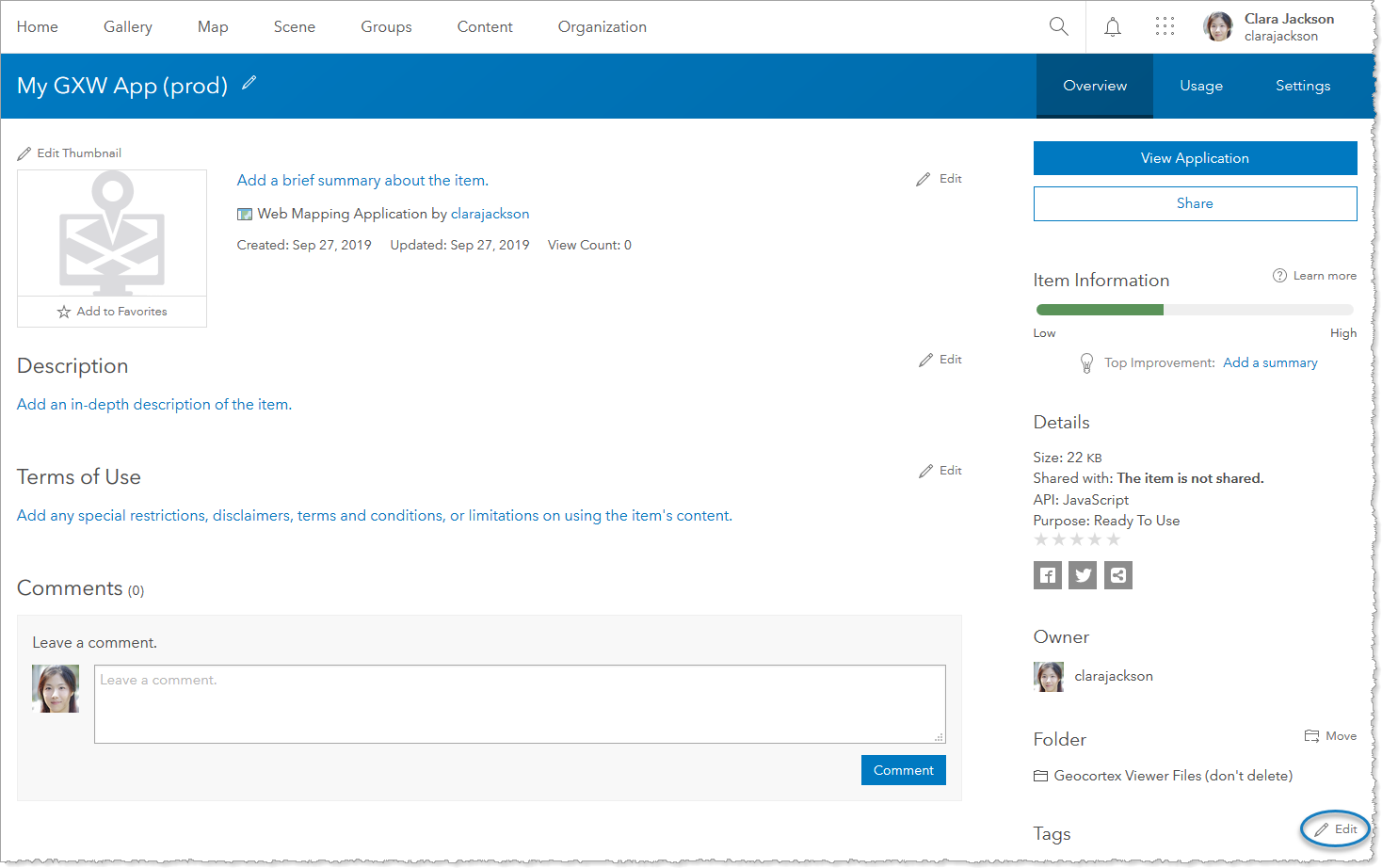 7.In the Edit Tags box, type "VertiGIS Studio Web Template" and click Save.
8.If you want to rename the template, click

beside the name of your Production app, type a new name, and click Save.
9.If you want this template to be available to other users in your organization, share the app template.
10.Open VertiGIS Studio Web Designer to verify the app template appears for the users you want.