You can easily embed a Production app in a web page with the following procedure.
You can only embed an app that has been deployed to the Production stage.
To embed an app in a web page:
1.While editing your app that has been deployed to Production in Designer, in the taskbar, click Deploy.
The Deploy panel opens.
2.Click

beside the deployment stage of your app.
3.Click Get Links.
A window appears to generate links.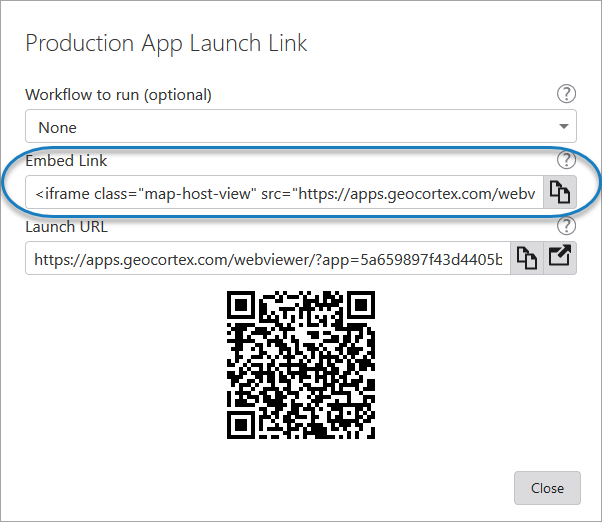 4.If applicable, in the Workflow to run (optional) menu, select a workflow to run when the app starts.
5.In the Embed Link box, copy the HTML snippet to the clipboard.
6.Edit your HTML web page in a text editor and, within the <body> tag, paste the HTML snippet, and save the file.