There are two types of configuration in Studio Web, which define the following:
•What a component does (which can be shared).
•How a component looks (which is unique to each layout and cannot be shared).
For example, we have a horizontal toolbar in our multiple-layout app. We want the same toolbar menu items in all layouts, yet we want the layout settings to be different for each toolbar.
With a shared configuration, if we add the Print item to the toolbar in the 2D View layout, it automatically appears in the toolbar in the 3D View layout. However, if we change the layout settings for the toolbar in the 3D View to make it vertical instead of horizontal, and to move it to the right of the map, the 2D View does not reflect those changes.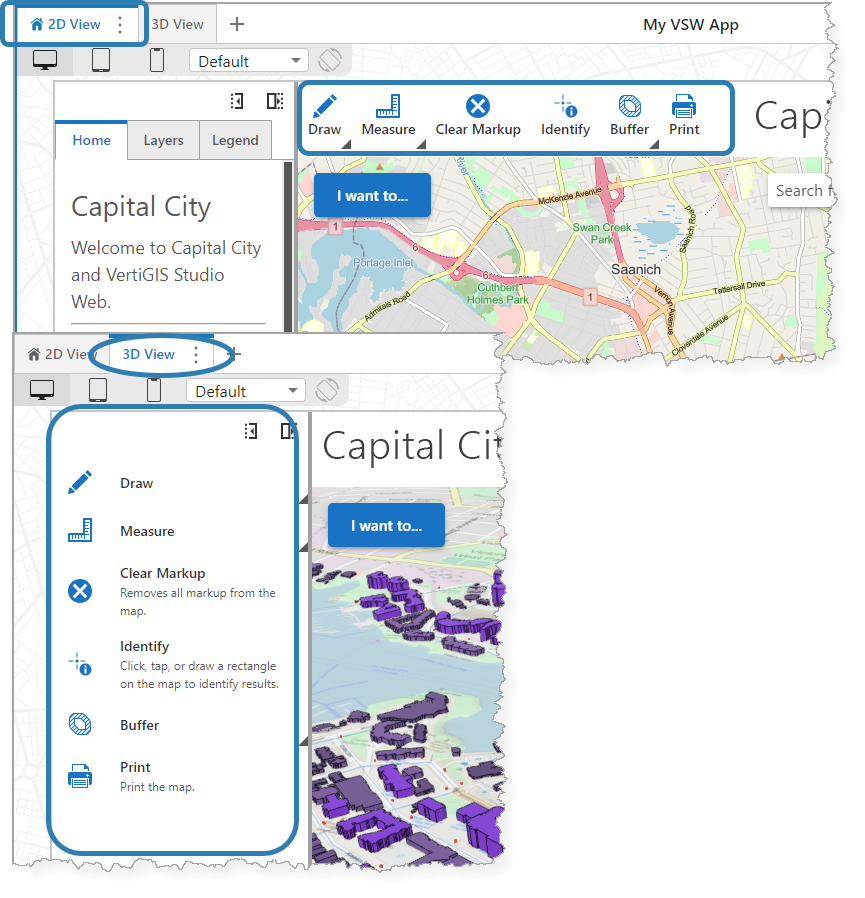 Example of a shared configuration